Skin
Dramatically Enhance Filler Results With the PRP Facelift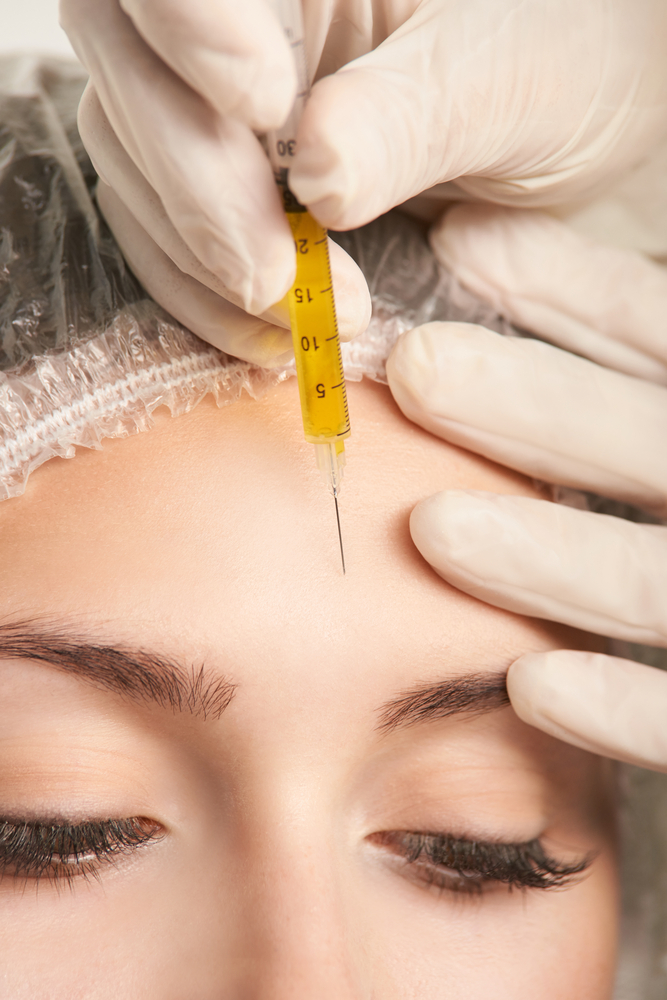 The PRP facelift procedure combines the science of hyaluronic acid filler and stem cell growth factors derived from your blood to smooth out wrinkles and stimulate collagen production. Unlike most procedures, the PRP facelift offers a way of both immediately restoring shape and smoothing lines while improving the skin's texture and tone over time.
If you're ready to enhance the effects of hyaluronic acid fillers dramatically, the PRP facial is an ideal place to start, and here's why.
What Is Platelet Rich Plasma (PRP)?
Platelet-rich plasma (PRP) is a concentrated source of platelets, growth factors, and cytokines naturally produced in your body. These sources stimulate and control healthy internal regenerative processes, including collagen production and soft tissue remolding. PRP has been successfully used for years to promote rejuvenation and improve your overall health and is FDA approved.
What To Expect During a PRP Facelift
The PRP facelift procedure begins with a simple blood draw from one of your arms. The platelet-rich plasma will then be isolated by using a centrifuge. Separating the plasma and platelets from the red blood cells takes about 10 minutes.
Hyaluronic acid fillers, such as Juvederm or Restylane, will be injected into your facial structure by one of our skilled providers. Next, your natural PRP will be injected into the face so that the body's healing process triggers the regrowth of new tissue and blood flow. Together, these processes create a rejuvenated, more youthful appearance.
PRP Facelift Benefits
PRP facelifts can offer benefits, including a fresher, more youthful appearance that's skillfully designed for your face. You can expect to see healthier-looking skin and repaired tissue in all areas where the platelets are placed.
Other mentionable benefits include:
Non-surgical
Drug-Free injections
Refreshed skin tone from new blood vessel formation
More youthful, lifted face shape with collagen replenishment
More even skin tone
Natural-looking results
Minimal recovery
Noticeable reduction of Scars
How PRP Facials Differ From a PRP Facelift
A PRP facial is a treatment that combines platelet-rich plasma with the use of microneedling dermal stimulation. Professional microneedling treatments work by creating small entries into the dermis layer, which causes the skin to respond with an increase in collagen production. This treatment can soften the appearance of fine lines and wrinkles and improve superficial sun damage.
PRP Facials can help to improve the appearance of:
Your overall complexion
Acne scars
Chickenpox scars
Fine lines
Superficial sun damage
Skin discoloration
What To Expect After a PRP Facelift
After treatment, most patients can visibly see that fine lines and wrinkles have softened, and deeper wrinkled areas, including nasolabial folds, may look plumper. A PRP facelift's primary goal is to stimulate and develop long-term collagen production stimulation in the dermis. While immediate plumping is often noticeable, creating a healthier skin platform and a more youthful appearance is the primary goal.
Most patients see a noticeable improvement in their skin's complexion, texture, and tone typically within three weeks following treatment. Subtle improvements can continue to progress for up to one year following treatment.
Are You Ready To Improve Your Filler Results With PRP?
Time can take a toll on the skin and facial features, but you don't have to accept aging or resort to extensive surgery to see dramatic results. A PRP facelift can erase time and rejuvenate your skin. This treatment is ideal for those who have lost shape in their face and want a non-surgical solution for restoring the skin.
To determine if a PRP facelift is a good treatment option for you, contact Hinsdale Vein & Laser to schedule a consultation.